For the founder and National Director of Arsenal USA Baseball, Joe Barth (Mr. B), this year's NCAA Baseball Regionals and Super Regionals had to be a very proud moment. Not only did many former Arsenal players participate in the tournament but many of our kids really stood out and carried their teams to exciting victories.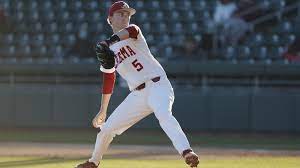 Tyler Ras was the top pitcher for SEC power Alabama, while Danny Serretti,SS, Shawn Rapp, P, and Eric Grintz, OF, were key players for the U of North Carolina.
Freshman third baseman Kenny Levari batted third and led the Old Dominion offense with several home runs and key hits in both the Regionals and Super Regionals. Catcher Justin Vought picked a runner off first to end a rally , then drove in the winning run in the ninth inning as the U of Maryland defeated Charlotte 2-1. Maryland eventually lost to East Carolina.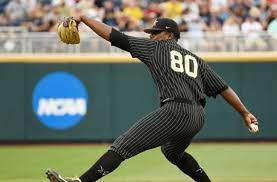 Vanderbilt U won both the Regionals and the Super Regionals behind the nation's two top pitchers, Komar Rocker and our own Jack Leiter. Both Vandy pitchers are expected to go high in this month's MLB draft and Jack as always will be a force in the College World Series!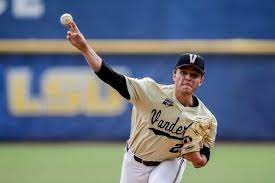 Notre Dame made a miracle run through the regionals only to lose a tough Super Regional Series with Mississippi State for the right to go to Omaha for the World Series. Catcher David LaManna had a spectacular tournament for the Irish with many clutch hits and a stellar catching performance. David had several Homeruns including a walkoff and continued to gun down runners attempting to steal. Other Arsenal grads on Notre Dame included outfielder Jack Zyska and pitcher Tom Sheehan.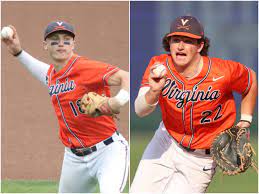 Last but not least is "Arsenal USA South" otherwise known as the U.of Virginia! Perhaps no other major university has ever recruited as many Arsenal grads as U. Va. and this year was no exception! The Gelof brothers. Zach and Jake, were both spectacular pounding out huge homeruns throughout both the Regionals and Super Regionals. Pitcher/outfielder Devin Ortiz pitched a huge game in the Supers and added a lot of clutch hits in the #3 spot in the batting order including a walkoff homerun that propelled the Cavaliers into the finals. Alex Tappan, the U VA outfielder came up big when it counted with clutch homeruns including another walkoff!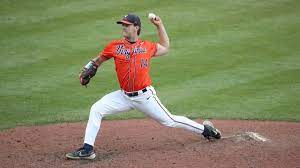 Pitcher Brandon Neeck had two spectacular appearances that carried Virginia to deciding wins in both the Regionals and Super Regionals. In one game Neeck struck out 16 batters in 5 2/3 innings! Pitcher Billy Price completes the list of Arsenal grads on U Va.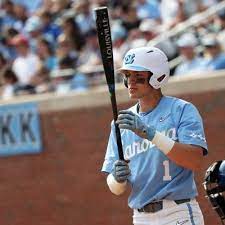 I am sure Arsenal fans will be following the College World Series closely as always but here is hoping for a Vandy-UVa final!